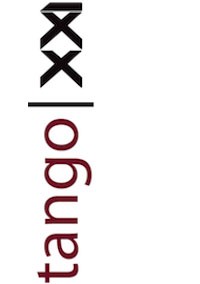 RELEASE DATE: 2012
GENRE: TANGO
PRODUCED BY: TANGO XXI
1-El choclo

3:56

2-Volver

3:21

3-Por una cabeza

3:13

4-Por ahora

3:21
Tango XXI
Pianist, arranger and composer for the tango group formed by strings quintet and piano. The members are musicians from the National Spanish Orchestra.
It's purpose is to bring to the tango into a sphere of chamber music without losing the flavour of this popular urban music.
TANGO XXI
Jesús Ángel León: Violin I
Georgy Vasilenko: Violin II
Virginia Aparicio: Viola
José María Mañero: Cello
Pablo Múzquiz: Contrabass
Gustavo Gini: Piano
Track 1: composed by Ángel Villoldo & arranged by Gustavo Gini.
Tracks 2 & 3: composed by Carlos Gardel & arranged by Jesús Ángel León.
Track 4: composed and arranged by Gustavo Gini.